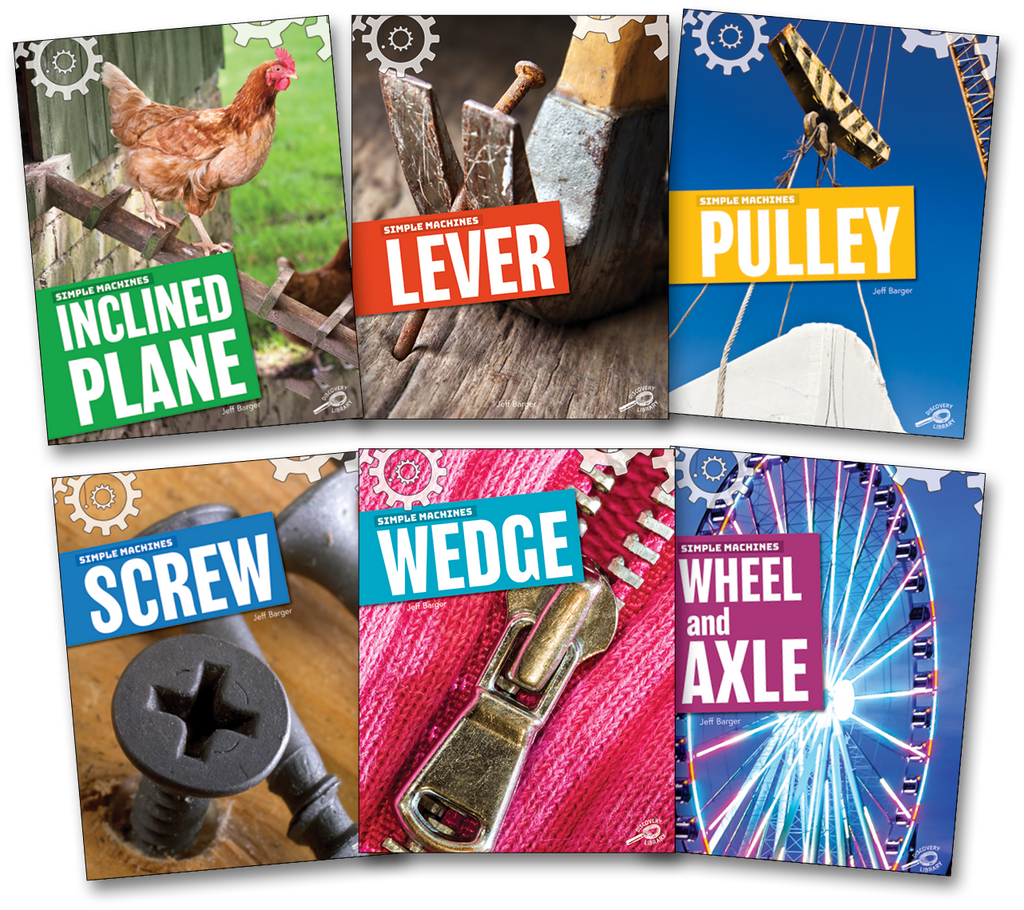 ---
Description
With the Simple Machines Collection, readers will enjoy learning all about some of the most widely used simple machines. This bundle includes one each of the following 6 titles:
-Lever
-Wheel and Axle
-Pulley
-Inclined Plane
-Wedge
-Screw
Each of these 24-page books measure 7.5" x 10".
The Simple Machines series for grades 1-3 uses real-world examples of simple machine mechanisms, from see-saws to ramps to forks, to explain how basic mechanical devices, that are used for applying a force, can help make daily tasks much easier. Featuring before- and after-reading activities, a glossary, an index, and comprehension questions, this series helps young learners strengthen their reading comprehension skills while also introducing them to some of the most commonly used simple machines.
Series Details
| | |
| --- | --- |
| ISBN | 9781643691336 |
| Format | Hardback |
| Languages | English |
| Copyright | 2019 |
| Subject | Science |
| Interest Level | 1-3 |
| Page Count | 24 Pages |
| Trim Size | 7.5 x 10 |
| Books In Collection | 5 |
| Author | Rourke |
---