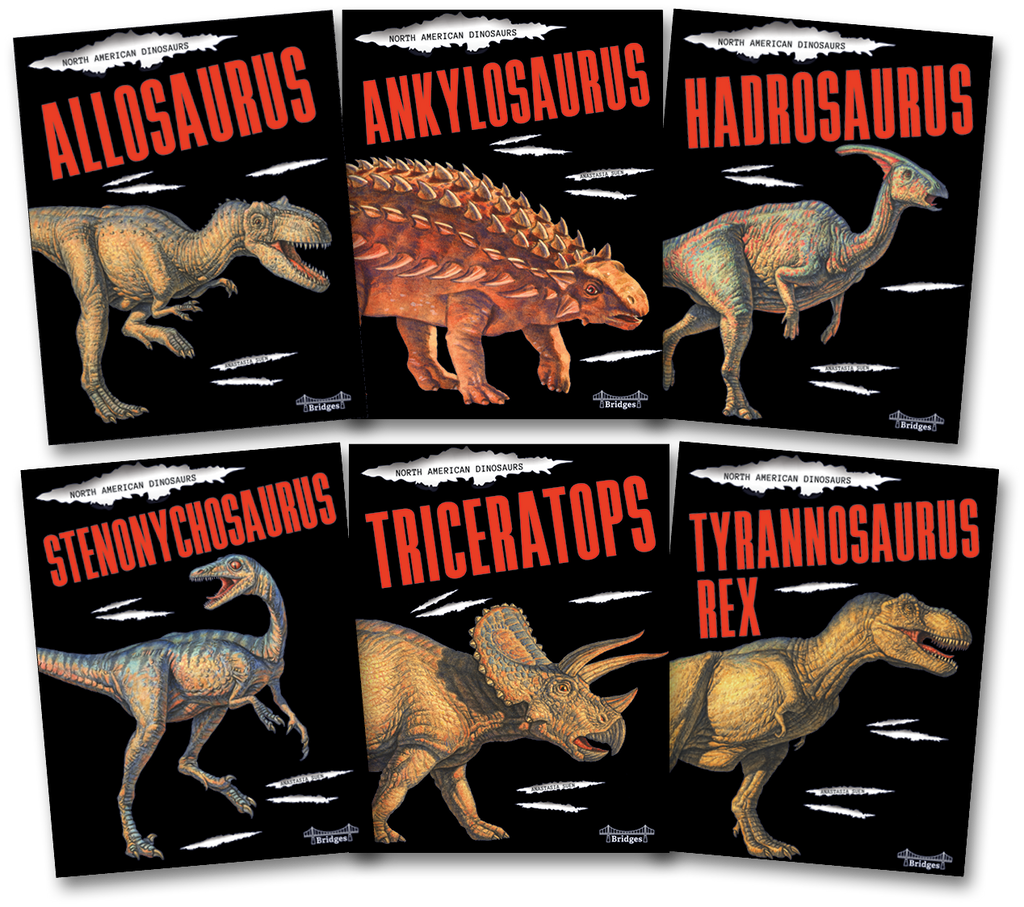 ---
Description
The North American Dinosaurs collection introduces readers in grades 3-5 to the world of paleontology and the discovery of some of history's most interesting dinosaurs. This 6-book collection includes one book on each of the following topics:
-Allosaurus
-Ankylosaurus
-Hadrosaurus
-Triceratops
-Stenonychosaurus
-Tyrannosaurus Rex
Each 32-page book measures 7.5" x 10".
This series introduces readers to the study of dinosaurs, including what scientists know and what they are still trying to learn about these prehistoric beasts. Each book includes a glossary, comprehension questions, and an extension activity.
Series Details
| | |
| --- | --- |
| ISBN | 9781731613844 |
| Format | Paperback |
| Languages | English |
| Copyright | 2020 |
| Subject | Science |
| Bisac | Jnf003050 |
| Interest Level | 3-6 |
| Books In Collection | 6 |
| Author | Anastasia Suen |
---