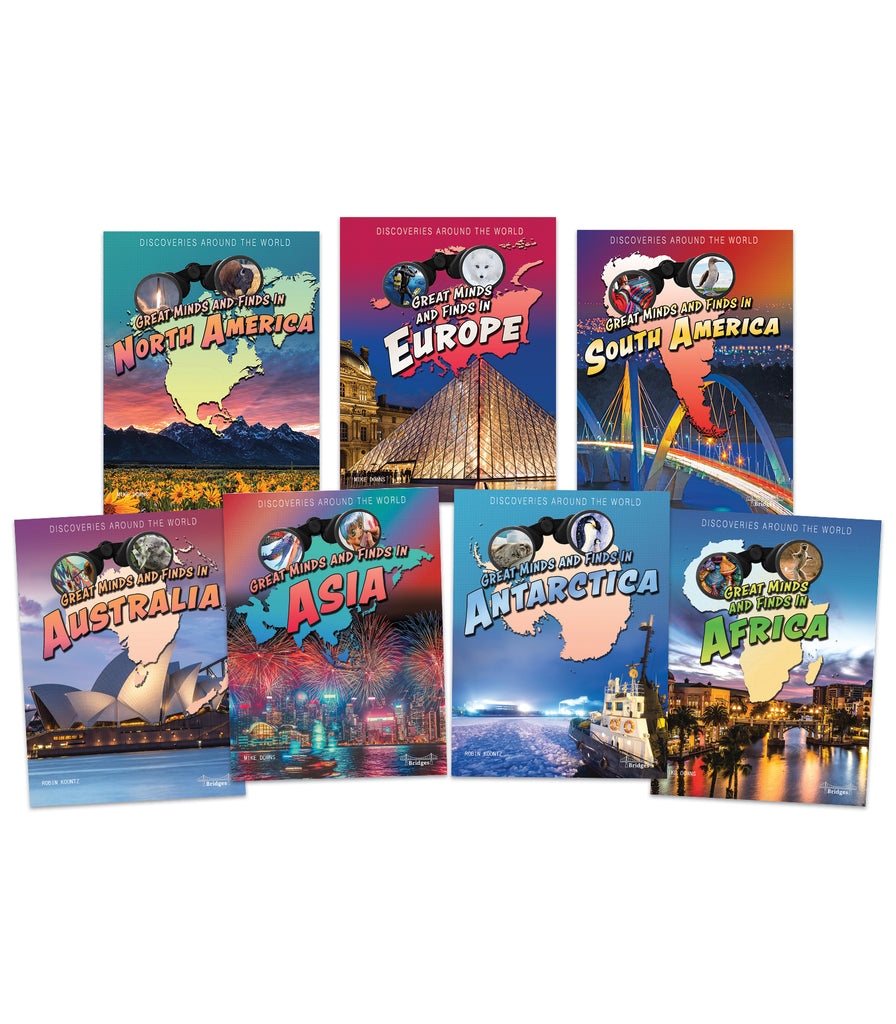 ---
Description
Explore Earth's seven continents and discover the great minds and finds of the ancient and modern world in this learning adventure that takes readers all across the globe!
The engaging Discoveries Around the World series invites young readers to learn about fascinating people, places, and inventions from each continent on Earth. Covering ancient history to the present day, each of the seven 32-page books features helpful maps and vivid photographs that bring each place to life. From art and science to history and technology, discover how each continent's great minds and finds have influenced our world. Each book also includes after-reading questions, glossary, index, and an extension activity
Series Details
| | |
| --- | --- |
| ISBN | 9781731642073 |
| Format | Hardback |
| Copyright | 2021 |
| Subject | Social studies |
| Interest Level | 3-6 |
| Books In Collection | 7 |
| Author | Rourke Educational Media |
---
Free Shipping over $40
Fast Quotes Available!
Best Special Offers!
Quality GUARANTEED!
No Backorders!
Side-sewn Bindings!