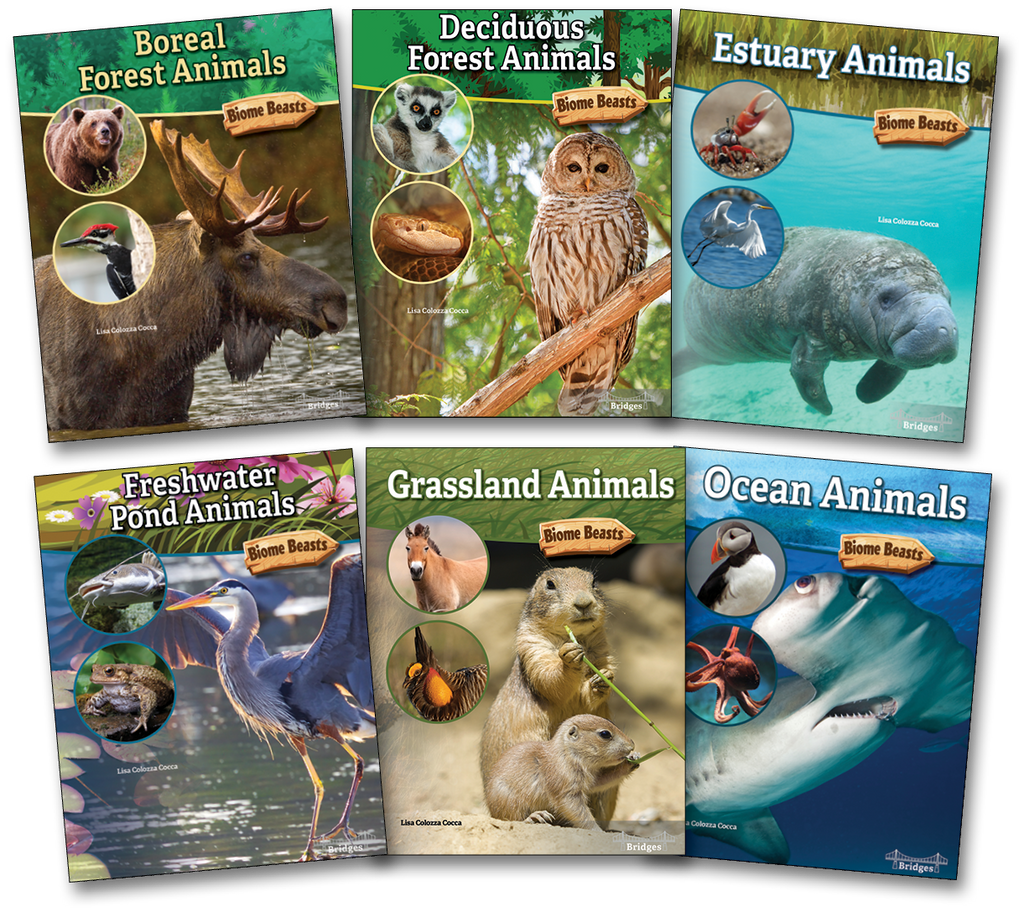 ---
Description
The Biome Beasts collection introduces readers in grades 3-5 to the wildlife found in some of the world's harshest climates. This 8-book collection includes one book on each of the following topics:
-Boreal Forest Animals
-Deciduous Forest Animals
-Desert Animals
-Estuary Animals
-Freshwater Pond Animals
-Grassland Animals
-Ocean Animals
-Tundra Animals
Each 32-page book measures 7.5" x 10".
This NGSS-aligned series is packed with interesting facts and vivid photos that introduce readers to a variety of land and water animals. Each book includes a glossary, comprehension questions, and an activity for home or the classroom.
Series Details
| | |
| --- | --- |
| ISBN | 9781731613820 |
| Format | Paperback |
| Languages | English |
| Copyright | 2020 |
| Subject | Science |
| Bisac | Jnf003000 |
| Interest Level | 3-6 |
| Books In Collection | 7 |
| Author | Lisa Colozza Cocca |
---