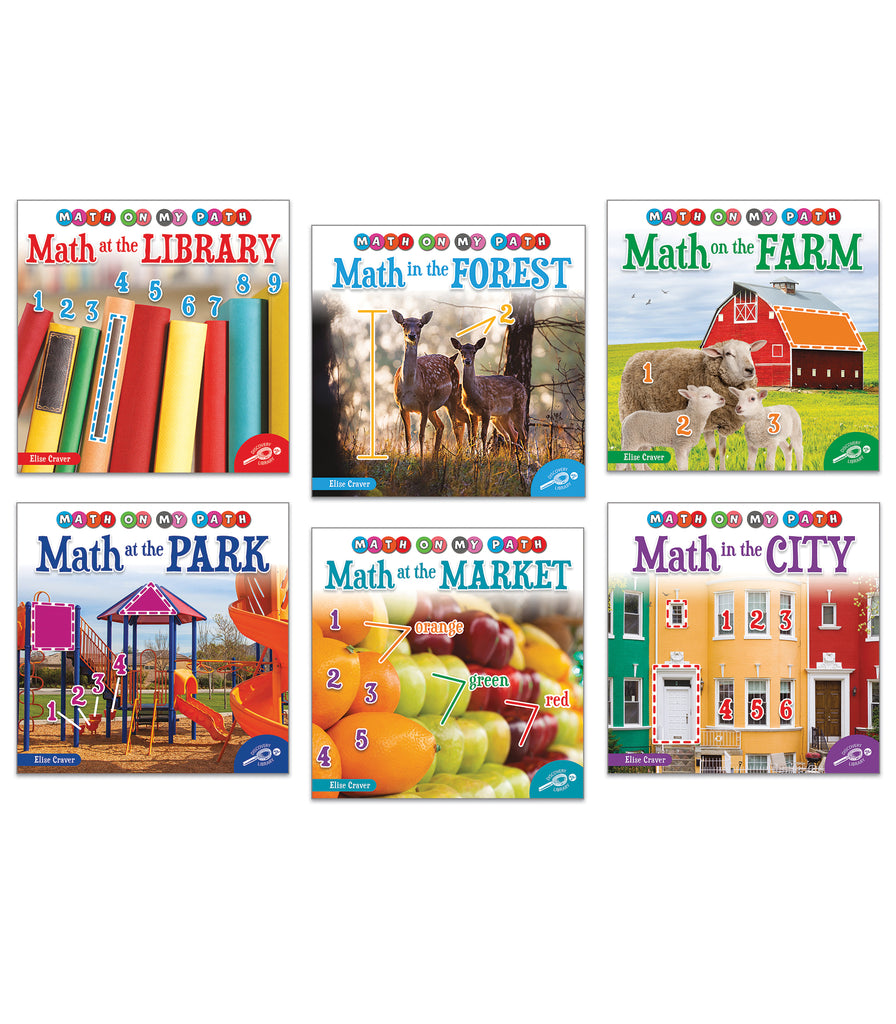 ---
Description
Math is everywhere! The Math on My Path collection will help you see what math is hiding all around you — at the grocery store, in the forest, at the library, and more! With these photo-filled books, young readers will start to notice ways to count, sort, add, subtract, measure, and identify shapes everywhere they go.
This fun and unique Math on My Path series encourages beginning readers to notice early math concepts in familiar places. Open-ended prompts accompany vivid photos of kid-friendly places. In "I Spy" fashion, readers are invited to observe each photo closely to find and discuss ways to apply math in the real world: counting, sorting, addition and subtraction, recognizing shapes, and more. Each book includes a photo glossary, an after reading activity, and a hands-on activity that helps readers apply what they learned.
Series Details
| | |
| --- | --- |
| ISBN | 9781731641939 |
| Format | Paperback |
| Copyright | 2021 |
| Subject | Math |
| Bisac | Jnf035000 |
| Interest Level | K-2 |
| Author | Rourke Educational Media |
---
Free Shipping over $40
Fast Quotes Available!
Best Special Offers!
Quality GUARANTEED!
No Backorders!
Side-sewn Bindings!